Aluminium anodic oxidation since 1964
Aluminium anodic oxidation since 1964
Aluminium anodic oxidation since 1964
ALUMINIUM ANODISING
Aluminium anodising is a process with a dual anti-corrosion and aesthetic function which electro-chemically converts the surface layer of the metal into oxide.
That layer may be of variable thickness depending on the applications:
from 5 to 10 microns for internal applications;
from 15 to 20 microns for external applications;
from 20 to 25 microns for industrial and marine environments, where the action of atmospheric agents is particularly aggressive.
However, thickness is not the only factor able to influence the properties and performance of anodised aluminium. The following also contribute:
concentration of sulphuric acid in the electrolyte;
electrolyte temperature;
applied voltage;
current density;
effectiveness of agitation with air.
The process of aluminium oxidation performed by Oxidal Bagno is perfectly in line with the parameters required by the QUALANOD quality label and by the corresponding European standards.

REQUEST INFO
or A QUOTE
without commitment
OXIDATION PHASES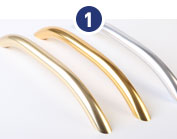 FINISHING
Finishes are preliminary treatments created on aluminium sheets or profiles.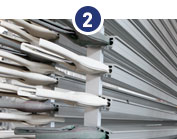 ANODISING
Aluminium anodising is a process with an anti-corrosive and aesthetic function.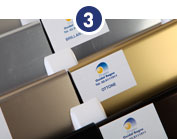 COLOURING
Anodised aluminium sheets, profiles and extrusions can be coloured.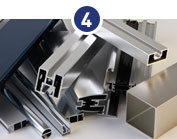 FIXING
In order to maintain the anti-corrosive properties and aesthetic characteristics unaltered over time.
Oxidal Bagno s.r.l.
Via De Amicis 46 - 20092
Cinisello Balsamo - Milano
T: +39 02.6111911
F: +39 02.611191339
C.F.: 00816860159 - P.I.: 00695360966 - Registro delle Imprese: 00816860159 Milano - REA: MI-670375 - capitale sociale 51.480,00€