Aluminium anodic oxidation since 1964
Aluminium anodic oxidation since 1964
Aluminium anodic oxidation since 1964
COMPANY
Oxidal Bagno, a company which has specialised in aluminium anodic oxidation since 1964, is known for the flexibility of its services (from small to large projects) and the wide range of colours and finishes it offers.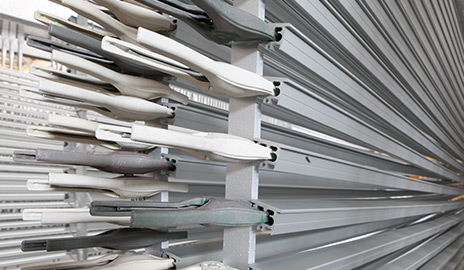 ANODIC OXIDATION
Anodic oxidation carried out by Oxidal Bagno protects the metal from corrosion, making it resistant to weathering.
Preliminary treatments on aluminium
FINISHES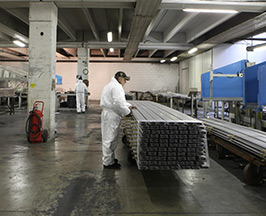 Oxidal Bagno performs preliminary treatments on aluminium sheets and profiles in order to create aesthetic finishes.
WIRE-BRUSHING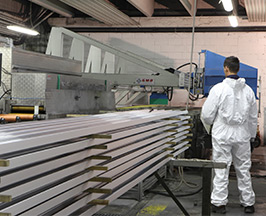 Oxidal Bagno uses different steel wire brushes for each type of brushing required.


POLISHING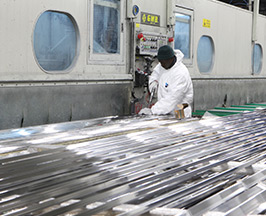 Oxidal Bagno performs the polishing process, treating aluminium profiles up to 7 metres long.
---
BUFFING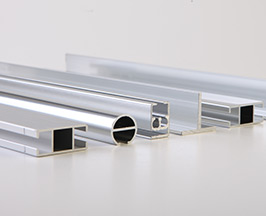 Oxidal Bagno's finishing process is suitable for small pieces, but also for aluminium profiles and extrusions.
SILK-FINISHING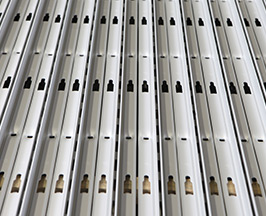 Oxidal Bagno performs silk-finishing processes for a velvety and uniform surface effect.


MARKING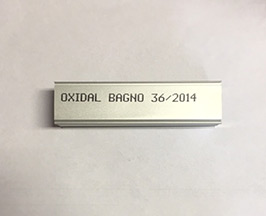 Oxidal Bagno performs the indelible ink jet marking on the single anodized profile.


CREATIONS
Oxidal Bagno performs aluminium anodic oxidation treatments for various sectors, including:
» construction
» interior design
» pneumatic industry
» photovoltaic
» transport
» lighting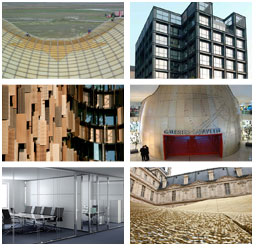 ENVIRONMENTAL IMPACT
Quality also means sustainability, i.e. goods and services produced with the lowest possible impact on the surrounding environment. Oxidal Bagno is aware of this and has therefore identified 3 different areas in which to take action in order to reduce polluting emissions.


Oxidal Bagno s.r.l.
Via De Amicis 46 - 20092
Cinisello Balsamo - Milano
T: +39 02.6111911
F: +39 02.611191339
C.F.: 00816860159 - P.I.: 00695360966 - Registro delle Imprese: 00816860159 Milano - REA: MI-670375 - capitale sociale 51.480,00€